International Business Tutors in Buffalo, NY
Results 1 - 5 of 5
Education
International Relations, Political Science, National Security Bachelors of Arts Florida International University Mass...
Experience
I genuinely enjoy enabling students to overcome their challenges as I did during my educational voyage . I held three jobs during my college years, each in my fields of study and I graduated with A/B averages for each degree . If you're solely interested in earning good...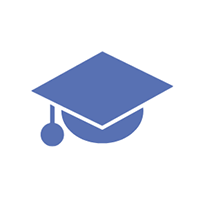 Aditi C.
Private International Business tutor in Williamsville, NY
University Tutor
5
Aditi C.
Education
Masters in Financial and International Economics from University at Buffalo with CGPA of 3.7. Intern under Director of Graduate...
Experience
I have tutored a lot of school kids, undergrads, graduate and MBA candidates in my university and helped them to shoot up their grades . I have tutored students in Econometrics,Accounting,Statistics,Calculus, Finance,Micro and Macro Economics . During my undergrad I have...
Education
NYS Certified Public Accountant with a Bachelors Degree in Accounting and an MBA both from Canisius College
Experience
I have tutored employees who have returned to college to study accounting and helped them to understand these Accounting Principles which I consider the building blocks on which successful accountants must base their understanding of accounting and finance . Accounting is...
Education
Currently a first year business Student at Niagara College - Consistently maintaining an 80% average
Experience
- Previous experience tutoring younger kids - Great interpersonal skills - Maintained an average of above 85% all through high school - Easy to get along with - Proficient in explanations and demonstrations 10th Grade math, 11th Grade math, 12th Grade math, 1st Grade...
Education
Graduate degree in Political and Administrative Sciences, Universidad Central de Venezuela. Enrolled at the International Business...
Experience
My native language is Spanish, so I'll love the opportunity to help somebody learn my language . When I was studying my graduate program I had the opportunity to tutor a class for a whole semester and, although I enjoyed the experience, standing in front of a classroom was...