Intermediate Algebra Tutors in Buffalo, NY
Results 1 - 9 of 9
Education
B.E. Electrical Engineering - Stony Brook University -Graduated in 2014 M.S. Electrical Engineering - University at Buffalo -...
Experience
This subsequently affects triangle similarity/identical proofs, and in the long run hinders our understanding of calculus when it comes to area-under-the-curve calculation . This puts studying calculus under jeopardy . I always try to improve my student's fundamentals in...
Education
B.A. Comparative Literature, The Pennsylvania State University, 2011 Graduate Certificate Teaching English as a Second Language, The...
Experience
Developed communicative approach English language lessons that built on existing skills for an intensive immersion English program for university freshmen . Substitute teacher, all grade levels and all subjects, public schools in Beaver County, Pennsylvania . Aug 2013-Dec...
Education
BA, Vanderbilt University, 2015 Mathematics and Economics with honors ======= **Perfect 2400 SAT** (see profile pic to...
Experience
SAT ACT Economics Math Statistics Finance Algebra Calculus Math, Algebra 1, ACCUPLACER Elementary Algebra, SAT Subject Test in Mathematics Level 2, SAT Subject Test in Mathematics Level 1, SAT Mathematics, SAT Math, PSAT Mathematics, Middle School Math, Mathematical...
Education
Currently a senior studying Mathematics at the University at Buffalo
Experience
Being a tutor comes natural to me, and you will see that I can make the experience enjoyable . As a senior studying for a BS in Mathematics with intentions of continuing my schooling through grad school, I have taken many of the mathematics courses one has to take from...
Education
I have my professional teaching certificate and am also certified in Special Education. I am certified to teach Math, ELA, Special...
Experience
I have helped many students feel more confident and comfortable with their classwork, and happier about their school experience overall . My mission is to help students improve test scores and feel more confident about their studying abilities . I would like to help yours!...
Education
MBA and Elect. Engineering from reputed Institutes, working as a Analytics Manager. 15+ years of experience. Mathematics enthusiast. Love...
Experience
Worked as a tutor in grad school . Continually scored top marks in school. Elementary Algebra, CLEP Calculus, CLEP Precalculus, Multivariable Calculus, Pre-Calculus, Algebra 1, Algebra 2, Algebra 3/4, CLEP College Algebra, College Algebra, Developmental Algebra, Calculus 3,...
Education
Junior at Canisius High School. All Honors and AP classes. GPA: 97/100 unweighted.
Experience
Canisius High School Hero Award . ACT: 32 ACT Math: 34 ACT writing: 97 percentile European History, Biology, Algebra 1, Algebra 2, Elementary Algebra, Intermediate Algebra, Intermediate Algebra, Pre-Algebra, Geometry, Trigonometry, American History, AP European...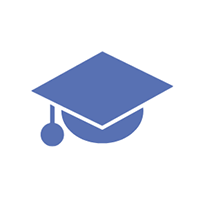 Aditi C.
Private Intermediate Algebra tutor in Williamsville, NY
University Tutor
5
Aditi C.
Education
Masters in Financial and International Economics from University at Buffalo with CGPA of 3.7. Intern under Director of Graduate...
Experience
I have tutored a lot of school kids, undergrads, graduate and MBA candidates in my university and helped them to shoot up their grades . I have tutored students in Econometrics,Accounting,Statistics,Calculus, Finance,Micro and Macro Economics . During my undergrad I have...
Education
I completed my Bachelor's in Mathematics with a minor in Education from the State University of New York at Buffalo in May 2015....
Experience
Private Tutor, Tutor at The Upward Bound Program, Math and Science teacher aid at Escola Sagrada Familia in Barcelona, Spain . I want to be a Math teacher and until I have my certification tutoring is the closest I can get, I love when my students finally get their "a-ha"...